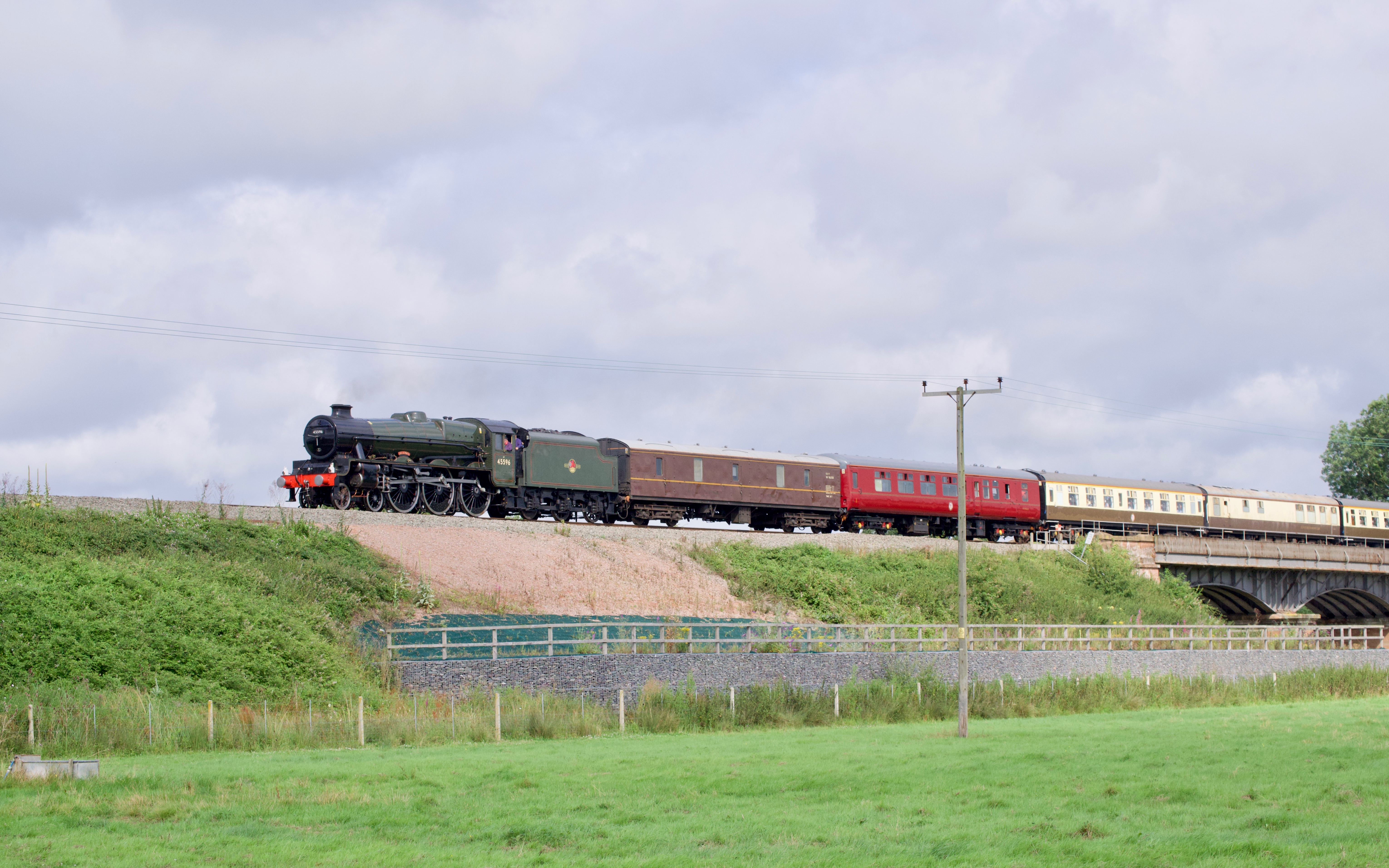 I took my new Fuji X-T3 out to photograph 45596 Bahamas as it came through Worcestershire on a tour. Due to timings, I was able to get a photo of it north of Worcester and then another south as it headed to Cheltenham.
As is common when I take photos, I made some mistakes and I want to look at a couple of them in this article.
This is the first shot, taken north of Worcester: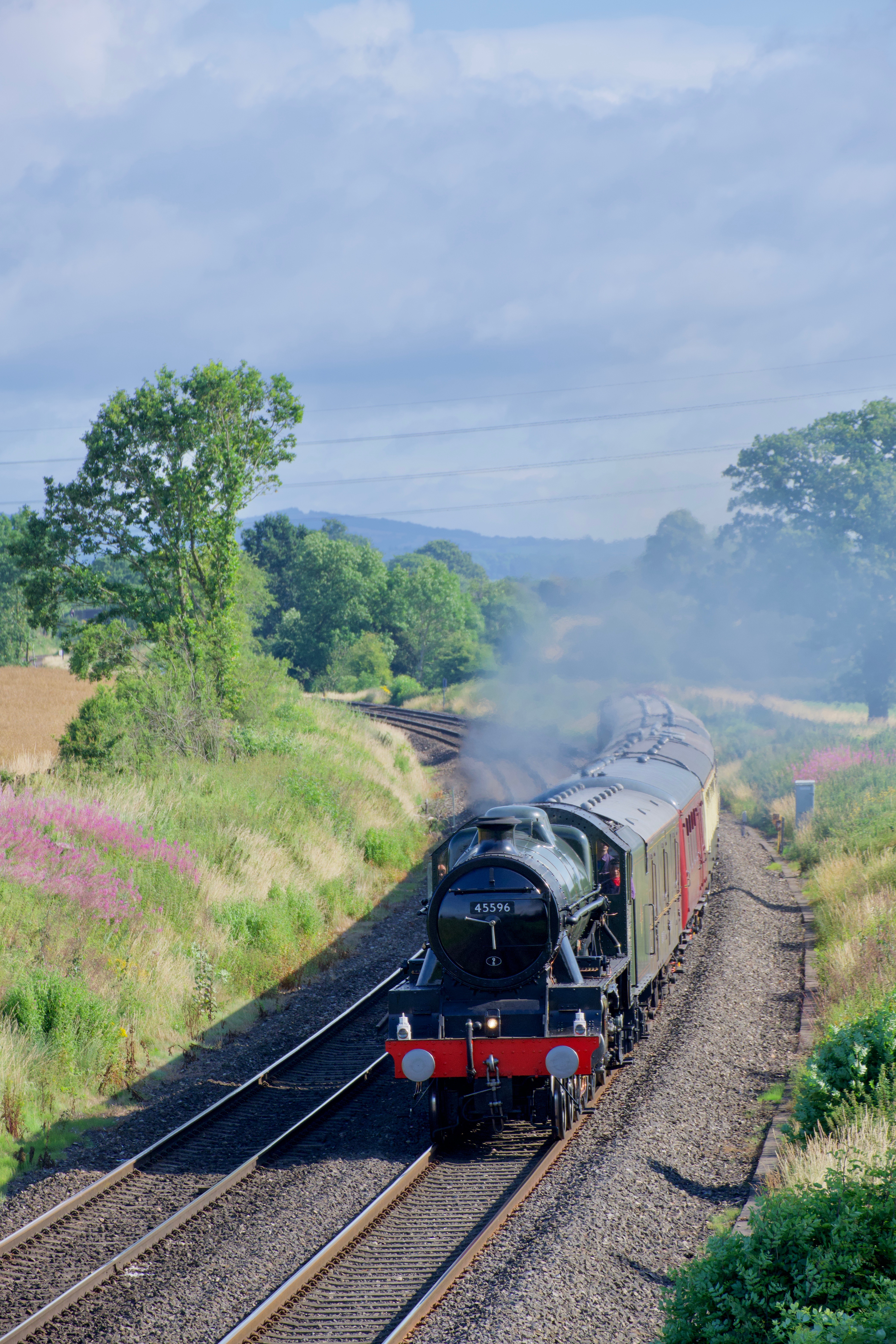 I don't often take photos in portrait orientation as I find it hard to visualise the end result. In this case, I had the idea that as the train was coming towards me, a vertical view would avoid too much dead space to the left and right. However, it didn't really work.
To my eyes, there's not enough visual interest in the top half of the picture. If the locomotive had been producing a lot of smoke heading up into the sky, it would have worked better. Something to try again when when it's cooler as that's when you tend to see more smoke. As a result, it works better as a square picture.
After relocating south of Worcester, I found a bridge with an embankment that looked promising and took this: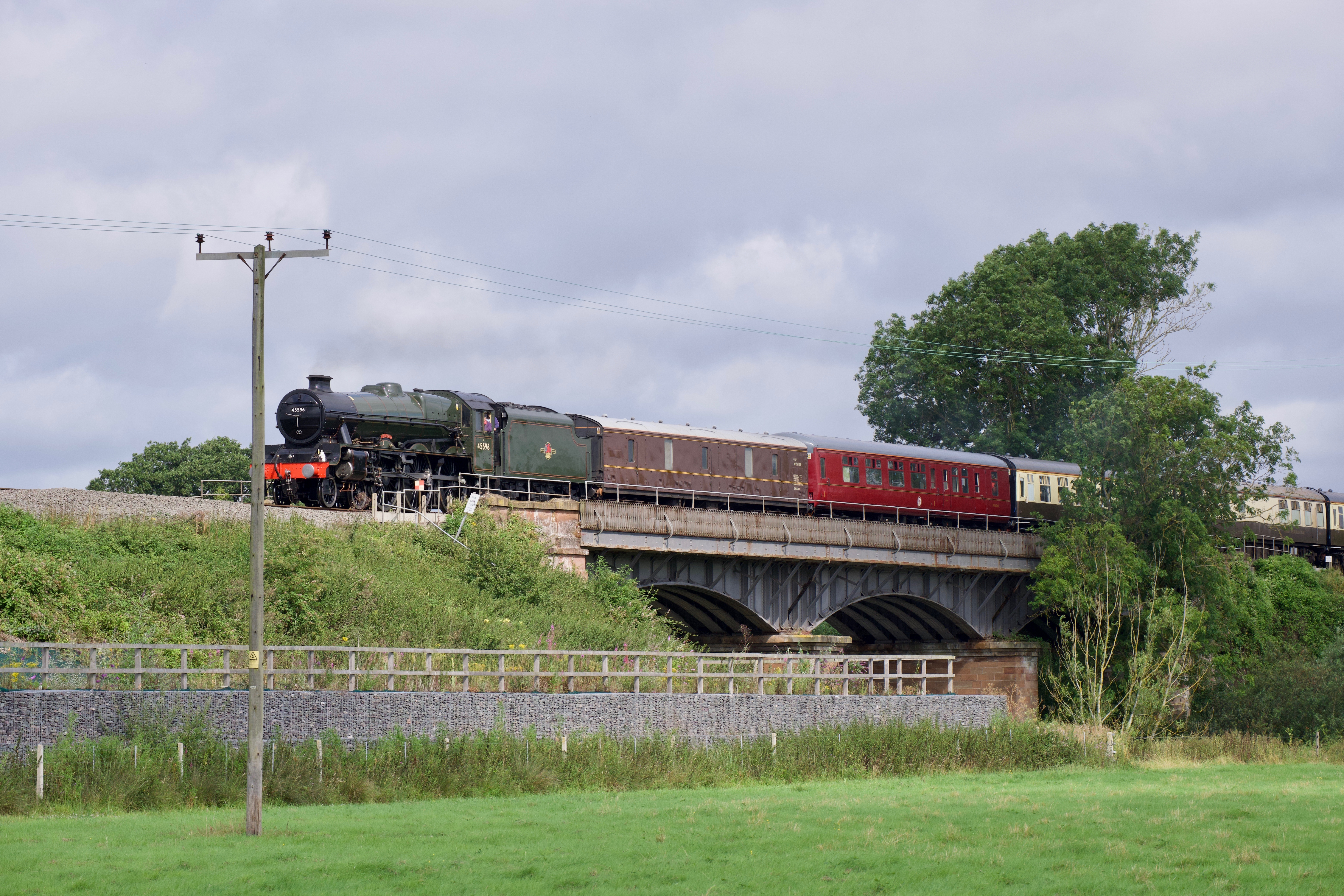 For this shot, I was trying to get Bahamas crossing the bridge, framed between the telegraph pole and the trees. However, I was late in pressing the shutter and as a result, the loco is too close to the telegraph pole. I do think that the shot would have worked if I'd timed it better though, so will try this one again another day.